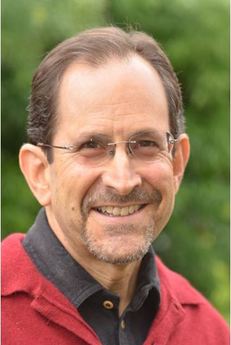 Oct 10, 2017
Steve Spanier
Solving the Problems
of a Deeply Polarized American Society

Two Pew Research Center studies (both done PRIOR to the 2016 election!) concluded that ideological divisions and partisan antipathy is deeper and more extensive than at any point in the past two decades and that these trends manifest themselves in myriad ways, both in politics and in everyday life. The studies also showed that partisan animosity has increased substantially over the same period and that "ideological silos" are now common on both the left and the right. Among those who vote regularly and either volunteer for or donate to campaigns, fully 70% of Democrats and 62% of Republicans say they are afraid of the other party.

Increasing ideological polarization makes political compromise more difficult. The resulting governmental dysfunction has not gone unnoticed: A mid-2016 Gallup poll found that the percentage of Americans who have "a great deal" or "quite a lot" of trust in Congress is at 9%, an all-time low.

This talk will explore the causes of polarization in America and what form useful solutions might take. It will introduce a nascent movement in America toward "transpartisanship" – an emerging school of political thought that accepts the validity of truths across a range of political perspectives and seeks to synthesize them into an inclusive, pragmatic container beyond typical political dualities. It is distinct from bipartisanship, which aims to negotiate between "right" and "left," resulting in a dualistic perspective, and nonpartisanship, which tends to avoid political affiliation altogether.

​Steve Spanier is retired from a career in high technology. During his career, he held various positions in the Silicon Valley including Director of Knowledge Products at networking giant Cisco Systems, where he was responsible for over 200 employees and a $25 million budget.

Since he retired, Steve has become interested in the root causes of and potential solutions to some of the big problems in our society. His research has led to various initiatives designed to educate the public about contentious issues such as money in politics, corporate power and responsibility, media consolidation and, more recently, societal polarization. His initiatives have included speaking to Osher Lifelong Learning Institutes (at the University of California at Irvine and Cal State Fullerton), a radio show and the founding of two organizations. His latest organization, Transpartisan Solutions, aims to create a grassroots movement dedicated to bridging ideological divides through a dialogue process designed to create empathetic understanding and connection between individuals on different sides of the divides.









---