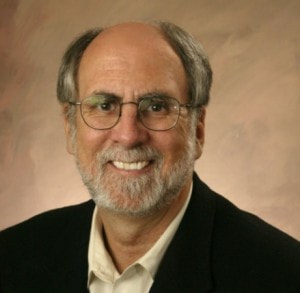 February 25, 2018
Steven Campbell
When We Get DiscouragedWhen We Get Discouraged
–
We explore the work of Drs. Albert Ellis and Robert Harper on Cognitive Psychology and how our feelings do NOT come from what happens to us, but from our beliefs about what happens to us. We then discover how we can change those beliefs.After working in hospital administration for twenty years,
Steven
Campbell (StevenRCampbell.com) acquired his Masters at the University of San Francisco and went on to pursue his greatest love… teaching. As both a University Professor and Educational Dean in Northern California for another 20 years, he now shares the latest research on how our brains conform to the messages we give it. Understanding this opens doors to create more success in our health, personal relationships and in our businesses.

As a member of the adjunct faculty, Steven teaches his psychology class, Your Amazing Mind: Rewiring Your Brain for Success, at Sonoma State University. Steven also writes a column for The Community Voice Magazine and is the author of Making Your Mind Magnificent – Flourishing at Any Age.

He is a mesmerizing speaker and everyone who has the great fortune of hearing him speak will walk away with a new understanding of how we think and what we can do about it. It's not magic...it's science!
---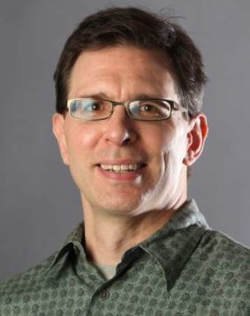 March 4, 2018
Ky Boyd
Academy Awards

The highs and lows of this year's Oscars including who Oakmonters, or at least those who come to the Sunday Symposium, would vote for if Oakmont chose the Oscar winners. We'll discuss it all on Oscar Sunday!

Born and raised in Great Falls, Montana, Ky is the proprietor of Rialto Cinemas. He operated the much beloved Rialto Cinemas Lakeside location on the East side of Santa Rosa from January 2000 until August 2010. Rialto Cinemas relocated to Sebastopol in May 2012 after almost two years as a pop-up theatre operation. He also operates Rialto Cinemas Elmwood in Berkeley and Rialto Cinemas Cerrito in El Cerrito, CA. The movies that have had the most profound impact on Ky's life are Diva, All That Jazz, Walt Disney's The Aristocats and the first film shown when he was in kindergarten. In 2017 Ky said if he could have dinner with three filmmakers they would be Aaron Sorkin, Martin Sheen and Kate Winslet. This year he would like to have dinner with Frances McDormand, Jessica Chastain, and Judi Dench. Aside from movies, Ky is a big fan of good tv shows having recently re-watched both In Plain Sight (which is not available on streaming) and still finds humor in That 70's Show.



---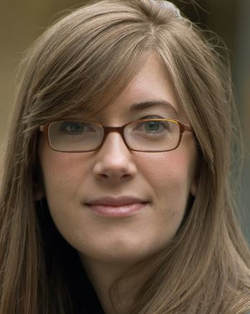 March 11, 2018
(Daylight Savings Starts -- Forward 1 hour)​
Blaire Briody
​What is it Like to Live in an Oil Fracking Zone?
New Time in a North Dakota Oil Boomtown

Author Blaire Briody will discuss the research for her book, THE NEW WILD WEST: Black Gold, Fracking, and Life in a North Dakota Boomtown, which tells the story of how a small town in North Dakota suddenly became the new frontier of U.S. energy independence. In recent years, companies have used fracking to tap into millions of barrels of oil, causing the U.S. to became the world's largest crude oil producer, surpassing Russia and Saudi Arabia. Today, 9 out of 10 oil and gas wells in the United States—adding up to some 82,000 active wells—use hydraulic fracturing. Briody spent four years researching the book to find out what happens to a community when the energy industry is allowed to set up in a town with little regulation or oversight―and at what cost.

The author will also show a short documentary film during the talk.

Blaire Briody is an award-winning journalist who has written for The New York Times, Popular Science, Popular Mechanics, Fast Company, and Glamour, among others. She has worked as a senior editor at The Fiscal Times and she received the Richard J. Margolis Award in 2014 for social justice reporting. The New Wild West is her first book and it was the 2016 finalist for the Lukas Work-in-Progress Award from Columbia Journalism School and Harvard's Nieman Foundation. She teaches journalism at Santa Rosa Junior College, and she's been a writer-in-residence at the Headlands Center for the Arts, Mesa Refuge, and Blue Mountain Center. She grew up in the small town of Mount Shasta, California, graduated from the University of California, Davis with a degree in international relations, and now resides in Santa Rosa, California.

---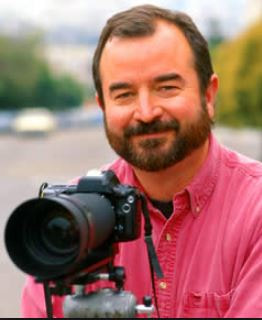 March 18, 2018
Tom Graves
Joe Rosenthal and the Picture that Changed America

February 23, 1945, found the United States Marines in a pitched battle against enemy defenders of Iwo Jima, an eight square mile volcanic rock in the Pacific Ocean, some 500 miles from the Japanese mainland. It was the fifth day of a five-week slaughter, in which the Marines, though victorious, sustained the highest casualties in its history.
​
In the midst of the fighting, a short, bespectacled, 33-year-old civilian accompanied Marines to the summit of Mt. Suribachi, a 550-foot tall volcano, riddled with enemy artillery and defensive positions, that commanded a view of the entire island and rained carnage down on the Marines.

That day, San Francisco photographer Joe Rosenthal (1911-2006) took the most significant, recognized and reproduced photograph of all time: Raising the Flag on Iwo Jima. There are more beautiful photos, even more dramatic ones, but no photo in history has had a greater effect on America and still resonates in our hearts after 72 years. It remains to this day a model of American strength and resolve, and is recognized around the world as a symbol of the United States Marine Corps.

Tom Graves will describe the flag raising, the battle leading up to it, and the impact of the photo on the American home front in 1945 and continuing to this day. He will also explain details of Rosenthal's photograph (and others taken that day) and the rumors surrounding it that dogged the photographer for the rest of his life—and persist to this day.



---